EXALO Drilling SA is a one of the leading European onshore drilling contractors. Properly maintained fleet of 35 rigs allows for well drilling up to 8000m of depth. EXALO portfolio is also a full range of professional drilling services which results in the full complexity of our offer. One of the key advantages of EXALO are people. International experience, extensive knowledge and high level of competence of EXALO employees is a guarantee of success for investment projects.
EXALO Drilling SA has experience which was built in over 20 countries in Europe, Asia and Africa. EXALO tradition comes from a fusion of such companies as PNiG Krakow SA, PNiG Jaslo SA, PNiG Nafta SA, PN "Diament" Sp. z o.o. and ZRG Krosno Sp. z o.o. Thanks to carried out consolidation of EXALO founders, now EXALO can meet expectations of most demanding customers, flexibly adapt its services for the projects and effectively respond to the dynamic circumstances while well drilling.
EXALO Drilling SA is a global brand having branches in: Pakistan, Kazakhstan, Czech Republic, Chad, Tanzania, United Arab Emirates and subsidiary in Ukraine. This translates into a very large area of operations. EXALO also makes a positive contribution to the local communities by offering educational and training opportunities for local staff while cooperating with diverse cultures EXALO takes into consideration local custom and habits and tries to satisfy the needs in this sphere.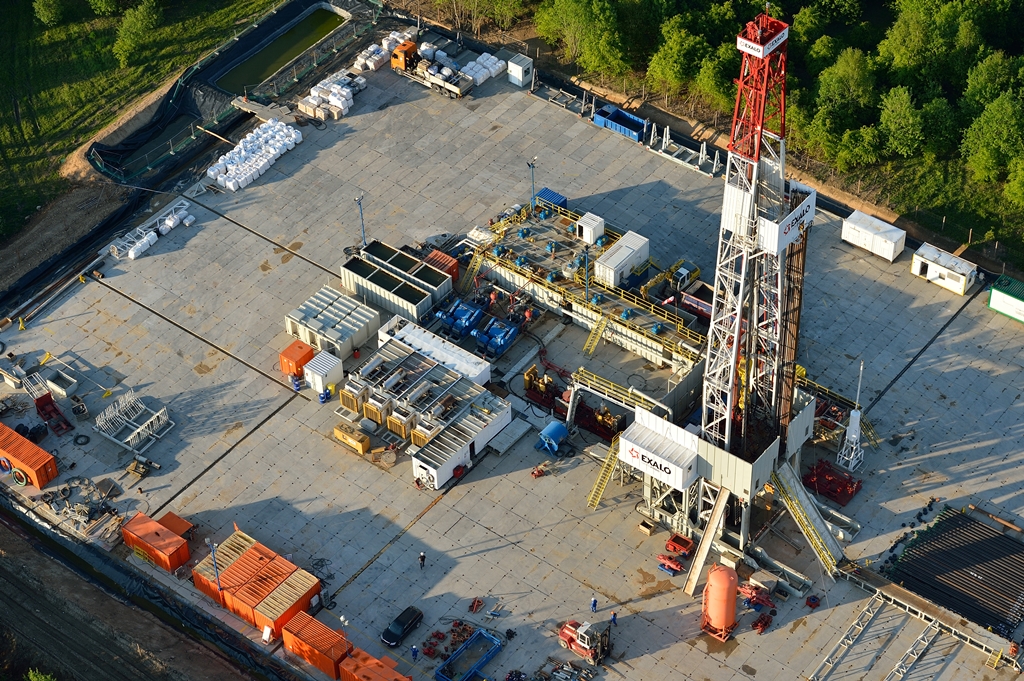 Mission
Deliver high quality drilling and oilfield services in the domestic and international market of onshore drilling, through innovative solutions, professionalism and modern fleet of equipment.
Vision
Become a technological leader among the onshore drilling companies, thanks to comprehensive customer service, unique solutions and care for the safety of the people and the environment. In parallel, thanks to the international experience and extensive competence of our laboratory seek and impelement innovative technological solutions.
Key Values of EXALO Drilling SA
Delivering comprehensive services in line with customer expectations
Knowledge and experience that guarantee success
Professional Staff and fully operable fleet of drilling rigs and well service equipment
Respect for people and the environment
High standards of project management
Effective use of available technology
The achievement of ambitious goals
Expand activities into a sphere of CSR with particular emphasis on local content
Provide the safest workplace and its environment
Flexibility for clients needs
Our core business:
Well engineering
Onshore drilling
Comprehensive range of drilling services:
mud service, mud logging, casing and tubing running, cementing service, coring, open and cased hole completion, fishing services, directional drilling, drill stem testing
Well testing and stimulation
Well Intervention Services – Coiled Tubing, Nitrogen, Slickline
Workover and rehabilitation services, sidetracking
Abandonment of the wells
Civil works
Main sectors of acitivity:
Drilling exploration and production wells on hydrocarbon deposits
Exploration drilling for shale gas and tight gas
Geothermal wells
Coalbed methane (CBM) drilling
Exploration drilling for metal ores
Drilling of special-purpose wells
Full range of well services
Workover and Well abandonment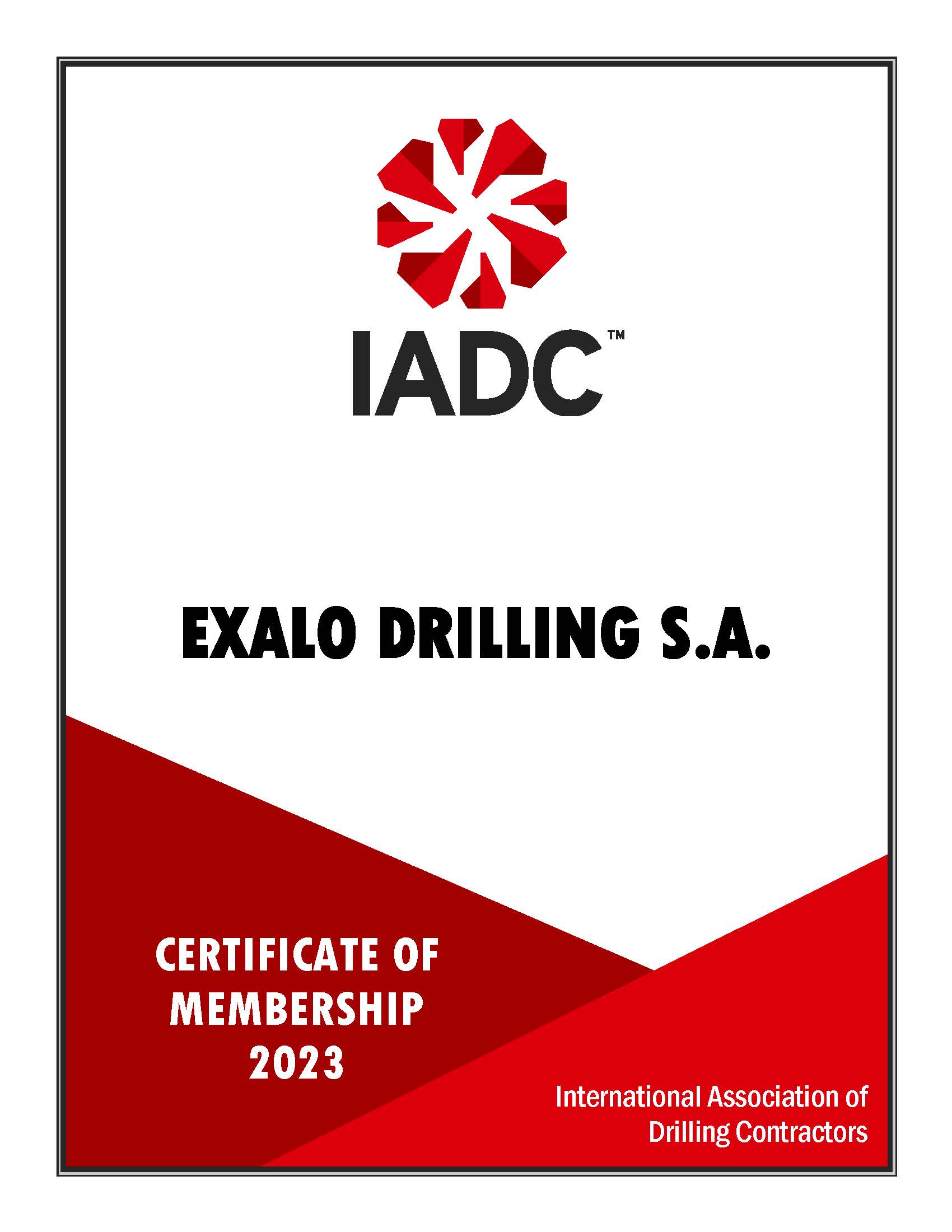 EXALO Drilling SA continuously since beginning of its existence belongs to an International Association of Drilling Contract (IADC), which brings together the largest companies from the hydrocarbon exploration industry. Participation in this organization, on the one hand brings the prestige and the confirmation of the stable market position of EXALO and, second, direct access to technological innovations and best practices in the oil and gas sector.
Since 1940, the International Association of Drilling Contractors (IADC) has exclusively represented the worldwide oil and gas drilling industry. Membership is open to any company involved in oil and gas exploration, drilling or production, well servicing, oilfield manufacturing or other rig-site services. If you are looking for an reliable partner in the area of onshore drilling onshore CONTACT US!