Having combined our highly competent crews, strong equipment bases and experience gained while executing a variety of projects, we are able to provide a full slate of onshore drilling services to the oil & gas upstream industry.​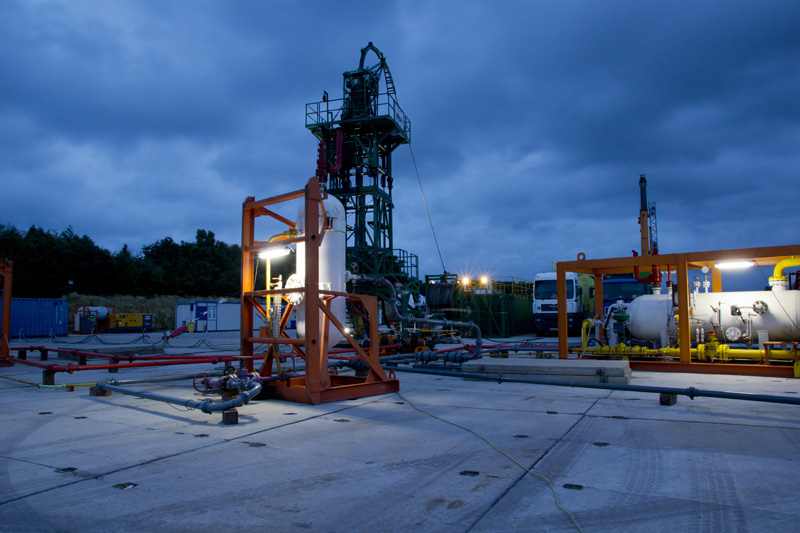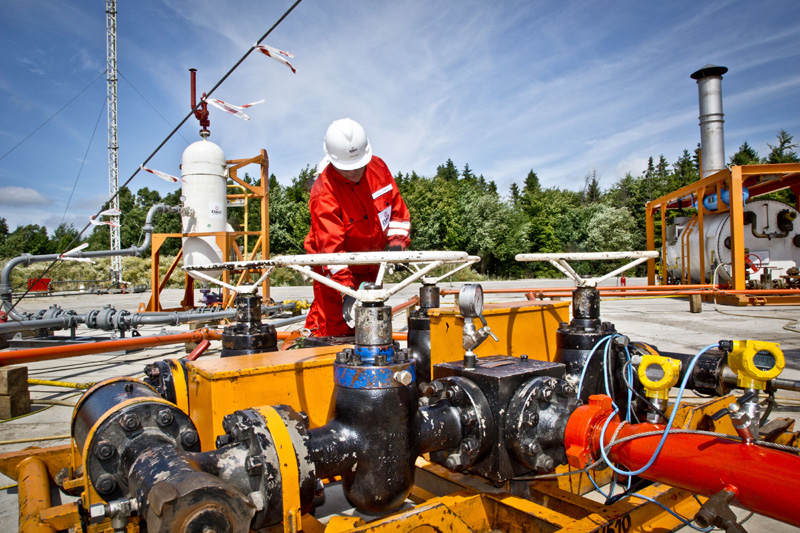 WELL TESTING SERVICE – SCOPE OF WORKS:
Well Testing and clean out
Fluid recovery after hydraulic fracturing
Hydrodynamic testing of reservoir sections containing H2S (isochronic, multi-cycle tests, etc.)
Collection of formation fluid samples under live well conditions
Separation of formation fluids during drill stem tests (DST)
Temporary production of oil and gas from wells
(limited by device throughput)
Measurements of production capacity of wells
EQUIPMENT:
Emergency Shutdown System
Emergency Shutdown Valve 2 1/16" 10,000 psi WP H2S Service with pneumatic actuator
Pneumatic control panel with exhaust valve
Four emergency manual shutdown buttons with 10 meters flexible hose each
Floor Choke Manifold
Skid mounted composite style floor choke manifold 3" 10,000 psi WP x 3" 10,000 psi WP
H2S Service
Two Upstream gate valves 3 1/16" 10,000 psi WP - H2S Service
Two Downstream gate valves 3 1/16" 10,0000 psi WP - H2S Service
One adjustable choke
One positive choke with a complete set of tungsten carbide trim beans 6" long
6/64" to 32/64" with 2/64" increment. (14 pcs)
36/64" to 64/64" with 4/64" increment. ( 8 pcs)
Inlet and outlet with Weco Figure 3" 1502 10,0000 psi W/T connection
Heater
Skid mounted indirect Heater with 5,000 psi primary coils and 2,190 psi post heat coils - H2S Service. Inlet and outlet equipped with Weco 3" Figure 602
5,000 psi WP and three gate valves by-pass manifold. Dual diesel or gas fired with heating capacity of 2 MMBTU/h
Heater equipped with adjustable or positive choke up to 1.5"
Positive choke with a complete set of tungsten carbide trim beans 6" long
8/64" to 32/64" with 2/64" increment
48/64" to 1.5" with 16/64" increment
Three phases Separator
Three phases skid mounted horizontal test separator – 1,440 psi WP - H2S Service.
Vessel 42" x 10 ft. long. Nominal capacities with vessel half full and one minute retention time:
- Gas flow rate: 1,180 normal cum/min, (1.7 MM normal cum/day)
- Liquid flow rate: 1,900 normal cum/day
Equipment and accessories as follows:
- Pneumatic Fisher type level controllers on vessel for oil and oil/water interface
- Two level gauges
- Back pressure control valve Fisher type on gas outlet
- One 6" Daniel Senior on gas outlet with set of orifice plates
- Barton three pens recorder (static pressure 0 – 1,500 psi, differential pressure 0 - 200" water, temperature 0 - 200 o F)
- Vessel equipped with one relief valve and one rupture disc
- By-pass from crude inlet to gas and condensate outlet
- All connections on inlet and outlet are Weco Figure 3" 602 5,000 psi WP
To receive more details about Well Testing Service please CONTACT US!