Feel free to learn more about how drilling rig and rotary sytem is built:
Crown block
2. Derrick
3. Travelling block
4. Lifting hook
5. Swivel
6. Mud injection hose
7. Drilling drawworks
8. Kelly
9. Rotary table
10. Substructure
11. Vibrating mudscreen
12. Engine
13. Mud pump
14. Mud pit
15. Drill pipe
16. Drill collar
17. Bit
18. Anticline
19. Impervious rock
20. Gas
21. Oil
You can also take a virtual trip on our drilling rig: BENTEC EURORIG 450 which you can find here: drilling rig showcase.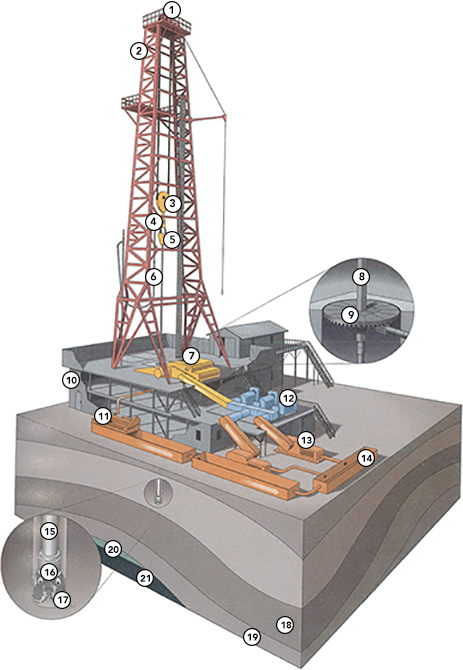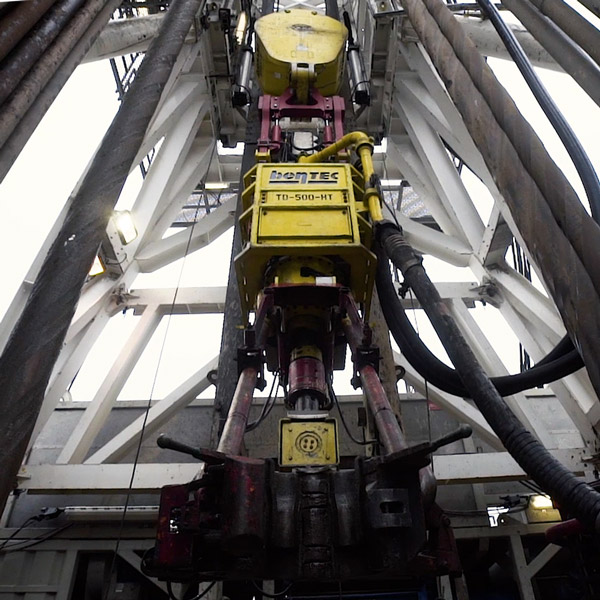 Rigs equipped with Top Drive system, allow to gain a number of benefits for customers.

Here's an example of the advantages of this solution:
A reduction of 2/3 of the number of connections of the drill string,
Saving drilling mud,
Operating costs are reduced by a smaller number of connections and the shorter the time required to perform them,
Reduce the number of operations associated with the extraction.