Directional Drilling Service
Having combined our highly competent crews, strong equipment bases and experience gained while executing a variety of projects, we are able to provide a full slate of onshore drilling services to the oil & gas upstream industry.​
DIRECTIONAL DRILLING SERVICE – SCOPE OF WORKS:
Computer-aided designing of directional & horizontal wells
Drilling of directional & horizontal wells including:
complex service supoort together with delivery of all needed equipment and continuous supervision from highly qualified and experienced personnel
Side-track and re-entry jobs in both - open and cased wells
Multishot tool service
Supervision and consultations for horizontal and directional drilling (multishot)
MWD type system with vibration measurement and gamma extension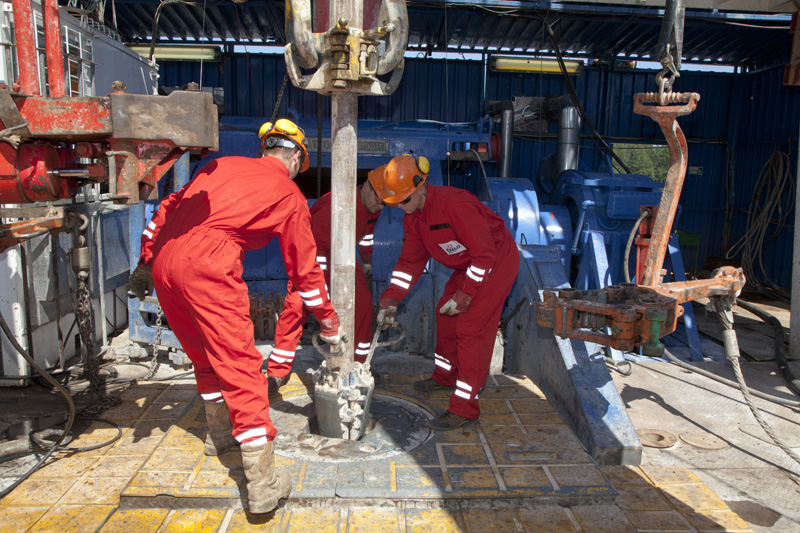 EQUIPMENT:
We have our own drilling and logging equipment, manufactured by recognised global brands:
High- and medium-torque downhole motors (Baker Hughes Inteq, Griffith)
Drilling jars (Griffith)
Non-magnetic drill collars (SMF, Reamco)
MWD system with gamma ray logging-while-drilling (GE Tensor)
Magnetic inclinometers with multishot functionality
We use Landmark's software suite for well design; drill pipe string design; well trajectory monitoring; pull force and torque calculations. Our equipment is inspected and repaired at a fully equipped specialist workshop, supervised by qualified personnel, and subject to non-destructive testing (NDT).
To receive more details about Directional Drilling Service please CONTACT US!